Sensor&Ai
How to use sensor and Ai in Any Project!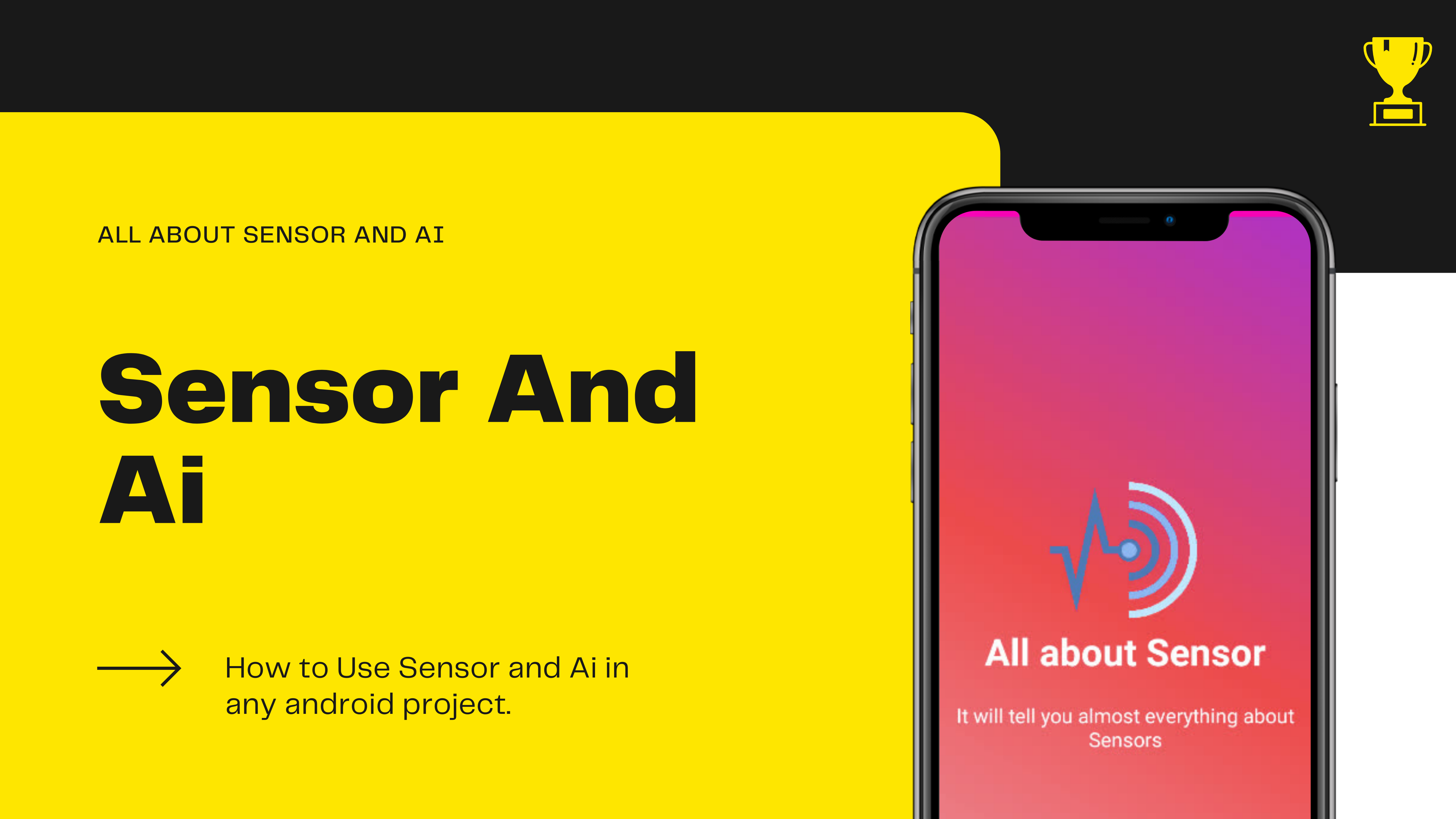 Production period
2018 about 5 months
In charge of production
Planning/Analyzing/Designing/Developing
Skills used
Android Studio/Java/XML/API
Concept
---
SensorAndAi is an android application which will give you the complete information about all the sensors and some basic information about artificial intelligence.This application will tell you about the use and implementation of the sensor and artificial intelligence.This app will show you how sensor and artificial intelligence is used in any android project. It will also give you all the updates related to sensor and artificial intelligence
Touch & Glow
First I tried to create an app which controlls light bulb with the help of simple touch in mobile.
Proximaty Sensor and Ai
Now try to controll the bulb(on/off) with voice command and Proximaty Sensor
Sensor & Ai
Started Exploring all the sensor and Ai API's and added features like AI based RPS Game, OCR, Personalized Chatbot, Sensor Music Player, Step Counter.
Award
---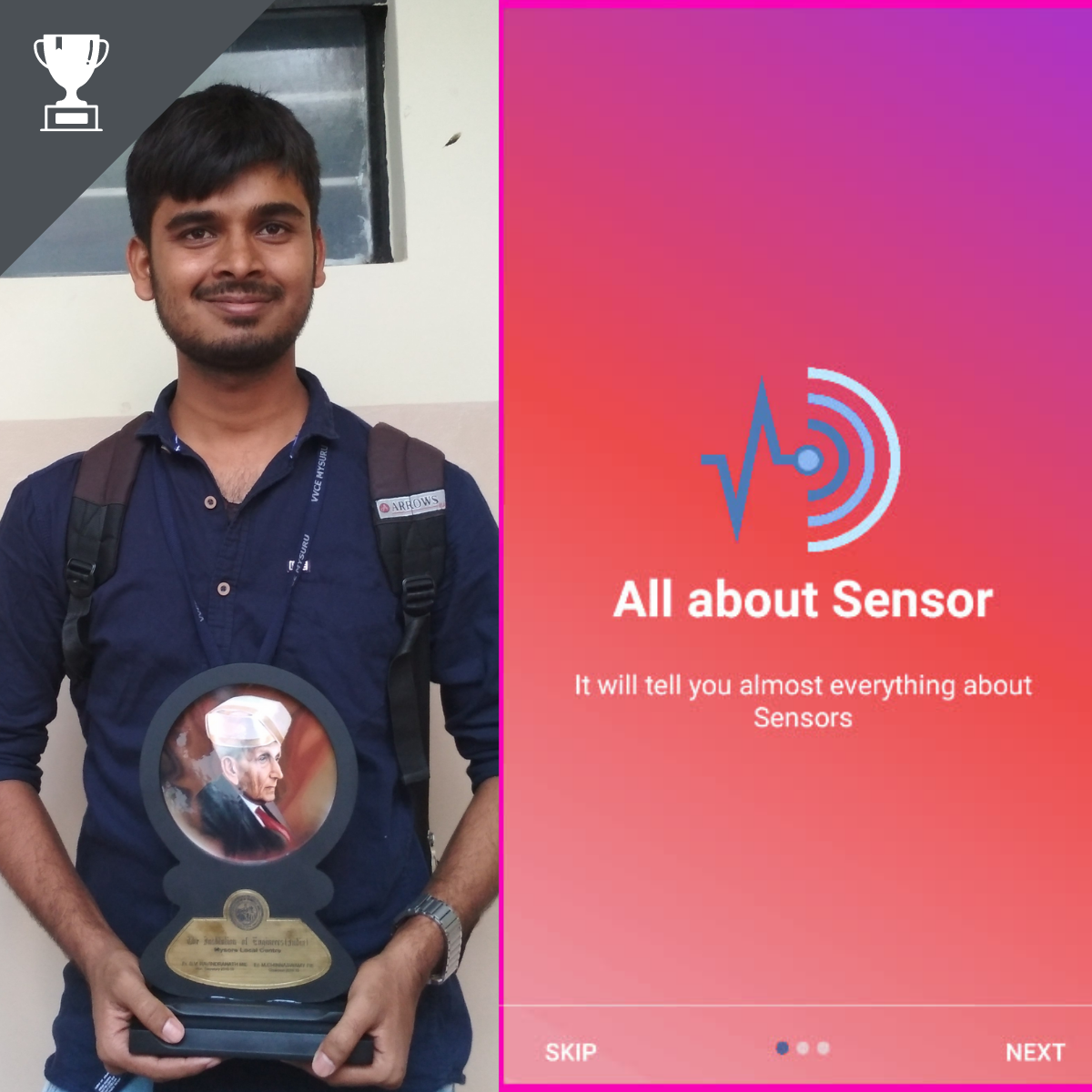 Won 1st prize in Project Expo:Re-thinking intellectual Property by Institute of Engeneering India(IEI) held at VVCE Mysuru, Karnataka India.
Contact